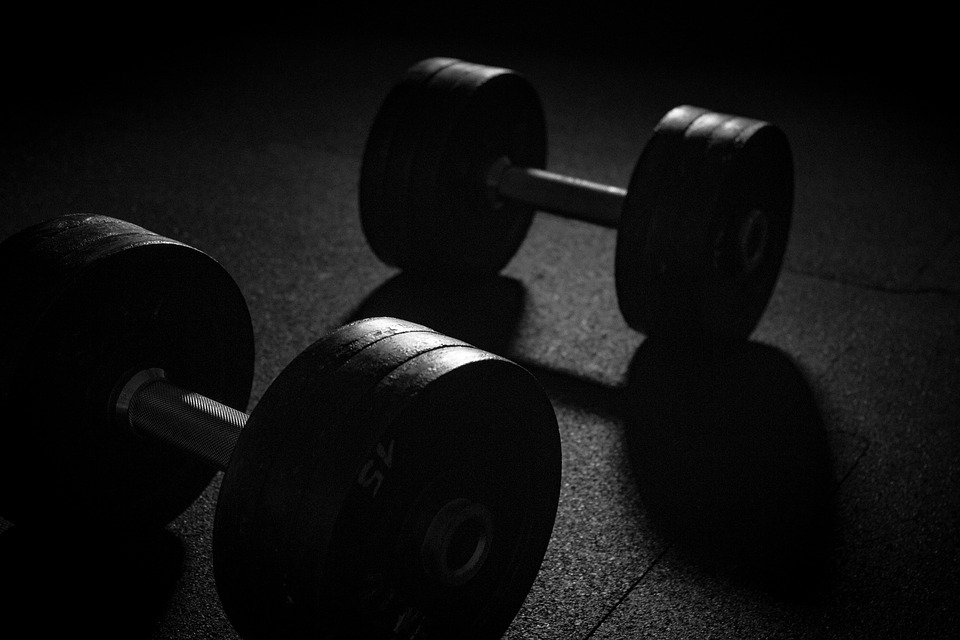 Test Your Physical Fitness With This Navy-Seals Inspired Challenge
Memorial day in America – probably not something you would associate with physical fitness. But there's actually a huge contingent of veterans, regular citizens and active military who all participate in a certain physical challenge each year. The challenge, known as the 'murph', was developed to honor a fallen U.S Navy SEAL, Michael P Murphy.
Michael was unfortunately killed in an ambush in 2005. Since then, every year on memorial day, people across America perform a very specific fitness challenge in his honor.
This fitness challenge is actually fairly impressive as far as challenges go. You don't need to wait until memorial day across the pond to do it. Being able to complete this is a great way of measuring your physical fitness.
The challenge consists of this:
Run For A Mile
100 Pull Ups
200 Push Ups
300 Squats
Another Mile Run
All of these must be completed with a 9KG/20lb weighted vest.
The general aim is to complete this challenge in under 75 minutes.
The glory of this challenge is that you don't necessarily need a gym to be able to take it on. You only need some form of bar that will support your body to facilitate the pull ups.
Of course, if you have access to a gym, you can perform all of this from the comfort of your gym. If your gym is roughly a mile away you can even run there, perform your movements and run back.
Right off the bat, unless you have a particularly grueling workout routine, you're going to find this difficult. That's not particularly surprising – this challenge is designed to be difficult.
You're going to have to train for it, and we're going to break down exactly how you train for it below.
Training For The Murph
Training for the murph doesn't have to be as brutal as the actual challenge itself. But it's important to push yourself to ensure that undertaking the challenge isn't too strenuous when you eventually do it.
When planning out your training for this, you should take into account the time constraints you're operating under. Many people can do a ten minute mile. If you can't, you should work towards this. If you can pull off two ten-minute miles without tiring yourself out, you're on the right track. This will only shave 20 minutes off of the 75 minutes. Leaving you with 55 (nearly an entire hour) to complete the rest of the exercises.
Segmented Training
One way people train for the murph is through segmented training. They allocate a two minute window and perform the relevant exercises within this window.
For example, you may set a timer on your phone for 2 minutes. In those two minutes, you should aim to complete 1 pull up, 2 push ups and 3 squats. The quicker you do this, the more of the two minutes you have to rest.
Once your timer runs out, set another one immediately. Do everything the same, but do an additional pull up, two additional push ups and three additional squats.
Your first sequence should look like this:
1 Pull Up
2 Push Ups
3 Squats
It should then increase to this:
2 Pull Ups
4 Push Ups
6 Squats
Repeat this process twice more until you get;
4 Pull Ups
8 Push Ups
12 Squats
You have now completed one round. Repeat this process 2 more times.
You can repeat this process, tacking on as many additional reps sequentially as needed. Before you know it you'll be able to churn out far more of these exercises than you thought possible.
If you're interested in a more comprehensive break down, you can find one here.
Training For The Run
A reliable method of getting yourself up to scratch in terms of running is the couch to 5k method. The couch to 5k method is a simple and reliable method that aims to have total newcomers to cardio doing 5k runs in no time.
The NHS actually has their own page that breaks down the specifics of the couch to 5k.
Recovery
If you're looking to get in good enough shape to be able to take on this challenge, you're going to need to think about recovery. Post-workout, your body is going to be craving protein. Whenever you exercise – you actually damage your muscles. Small tears, known as micro-abrasions, form in the fibres of your muscles. In order to stitch these back together, your body needs amino acids. Protein, at its core, is simply a complex combination of various amino acids. So ensuring your getting enough protein every day is a good way to ensure your body has the resources to repair itself.
Supplementing with protein is a great way to gaurantee you meet your daily requirements. You can also supplement with amino acids directly.