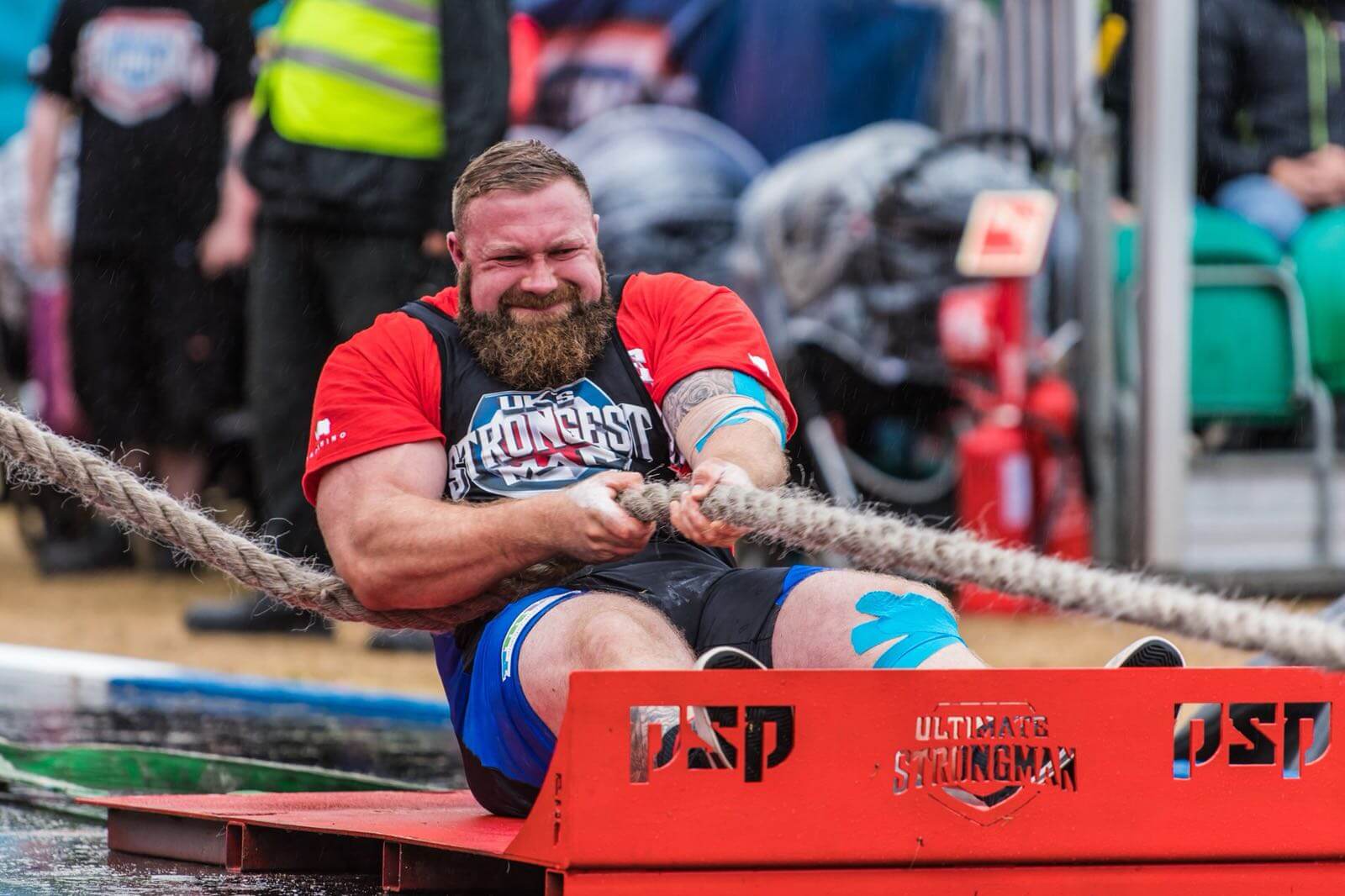 Scott Milne
Name: Scott Milne
Age: 28
Height: 6 2"
Weight: 140kgs
Nationality: Scottish
Sporting History: UK's Strongest Man finalist 2018. Scottish Heavyweight & British Super-heavyweight amateur Muay Thai champion 2011/2012.
SAS Favourite Supplements: WPI – 80 & MX Amino
Favourite Exercise: Deadlifts & Truck pulls
Scott was born in Scotland, in April 1990. He has always been highly involved in Sport since the age of 5 and his first passion like many other boys was football. Playing right up until under 18's level Scott then began training in Muay Thai boxing. After a few years of training he began fighting and was undefeated in his 4 year career achieving the Scottish heavyweight and British super-heavyweight amateur titles along the way. During this time Scott had also began weight training at his local gym. As he began to get bigger this effected his stamina in the ring and Scott was faced with a decision to make, he decided to give up the Thai boxing and focus on getting bigger and stronger in the gym.
Scott had always enjoyed watching things like the worlds strongest man on TV like many of us do. But it wasn't until he went to watch the Scotland's Strongest Man Final in 2014 when he truly fell in love with the sport. Later that year he began to train Strongman events such as farmers walks, yoke carry's, log press and atlas stones. He decided to enter the Lanarkshire's Strongest Man under 105kg competition in September 2014 where he placed 3rd against a field of top 105kg competitors at that time. With Scott being 6ft 2" it was a struggle to make the 105kg body weight required to compete in that category so he made the decision to move up to Open weight category.
Scott then entered a novice Open weight competition in November of 2014 and placed 2nd overall. It was then that Scott decided to stick to the open weight category and push on to qualify for the Scotland's Strongest Man Final. He entered the qualifier in early 2015 and to his delight he qualified for the final in his first year. The highlights of the 2015 final for Scott was a 130kg log press PB and a 340kg deadlift PB. Scott only placed 12th out of 16 finalist however just to get there in his first year was a missive achievement in itself.
Scott has successfully qualified for the final every year since and in last years final Scott placed 9th a day after his youngest daughter was born.
This year Scott finished the qualifier in 4th place which gained him a call up to the UKs Strongest Man competition to be aired on channel 5 in December. Scott also has the Scotland's Strongest Man Final on the 7th of October at the SFN Expo being held at Glasgow's SECC arena, where he hopes to have his best performance to date.
Scott became a sponsored SAS Nutrition Athlete in 2018 and we will provide him with supplements and vitamins to help him perform to the best level possible. He is looking forward to seeing what the next few years can bring and we look forward to helping him on that journey.
Follow Scott's journey here.