Working as a personal trainer 9/10 of my clients come to me because they are unhappy with how they look and want to know how to transform your body. For the vast majority of my clients, 10-12 weeks is enough to see massive results providing they commit to the process and don't cheat themselves.
10-12 weeks really isn't a long time but results don't come easy and require a well laid out plan executed correctly with a lot of hard work. Following these simple rules, you can make sure to set yourself up for success when undertaking your own body transformation journey.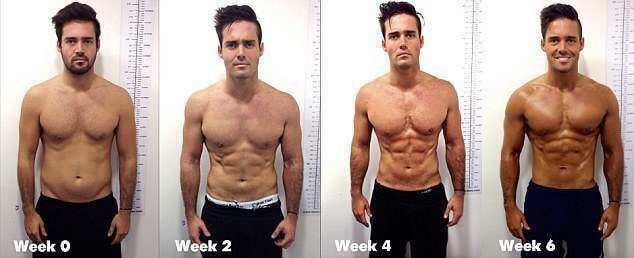 How to Transform Your Body
1 – Decide on a Precise Goal that is Obtainable and Realistic
Saying that you want to lose weight or build muscle is too generic, you need a realistic goal that can be obtained in the time frame you have set out and although long-term goals are good, try to keep it to 10-12 weeks and make it precise! Something like "I want to fit into a size 10 dress for my sister's wedding in 10 weeks instead of a size 12" or "I want to gain 5lb of muscle while staying below 15% body fat in 12 weeks". Setting a goal like this is essential when learning how to transform your body the correct way.
Goals like this are precise and have a definitive start and end point making you less likely to put off a workout or cheat on your diet. And once you reach that goal you have achieved something and will be more motivated and can set your next short-term goal. It is then these short-term goals that lead to long-term success.
2 – Every Workout Matters!
Treat every workout as if it's your last, don't save energy for next time or convince yourself that you'll do better next time. You have a limited time to achieve results and if you break down 10 weeks into 4 workouts a week that's only 40 workouts to achieve your goals so make them count!
Make sure you're in the right head space when you train, it's just you the weights and your goal. Stay focused and push yourself, the hard work is worth it to obtain the body you really want. You should be looking to increase volume or lift more weight every single workout, if you stop moving forward you need to alter something to force your body to adapt. Hitting a plateau in 10 weeks will ruin your progress so don't be afraid to change things up. You'll quickly pick up how fast you should be increasing your workout intensity while learning how to transform your body.
3 – Don't Cheat on your Diet
Nutrition is key to any transformation no matter if your goal is weight loss or weight gain your nutrition will make or break your success. 10 weeks really isn't that hard to manage a strict diet for if you really want to achieve your goal so don't convince yourself cheating today is OK. It's a slippery slope and you will hate yourself for not achieving your goals when you look back and see all you had to do was not eat that pizza or spend a little more time thinking out your meal prep.
Plan your diet before you start, sort your shopping lists and make sure you will be able to fund your diet for the 10-12 weeks to avoid any unexpected hurdles in your diet. Give yourself the best possible chance at success and limit any potential to fall short. Remember, supplements like protein powder and creatine can be a great help when trying to get enough nutrients while on a stricter diet, so be sure to use what you can.
4 – Training Frequency Matters
Four workouts a week is the absolute minimum for effective results in such a short time period. More training volume will vastly improve your results but four time a week of resistance training is a must! If you feel tired or lack motivation look over your plan and see where you are now and compare that to where you want to be. Then get up and head to the gym.
Don't neglect recovery time but also keep the volume as high as possible, there will be days you need to rest and your body will tell you that but don't confuse lack of motivation or tiredness from everyday activities as a need to rest this is often just an excuse not to train.
When it comes down to it transforming your body is not easy, it will take hours of hard work and maintaining a balanced diet however if you have set realistic goals that you genuinely want to achieve then you'll find the motivation you need to succeed just by looking in the mirror and asking yourself what you really want to achieve.
There are numerous resources available to help you set goals, refine your diet and construct a training program for your needs but if you feel overwhelmed then a personal trainer could be a perfect fit for you, so consider all the options available to you and good luck.