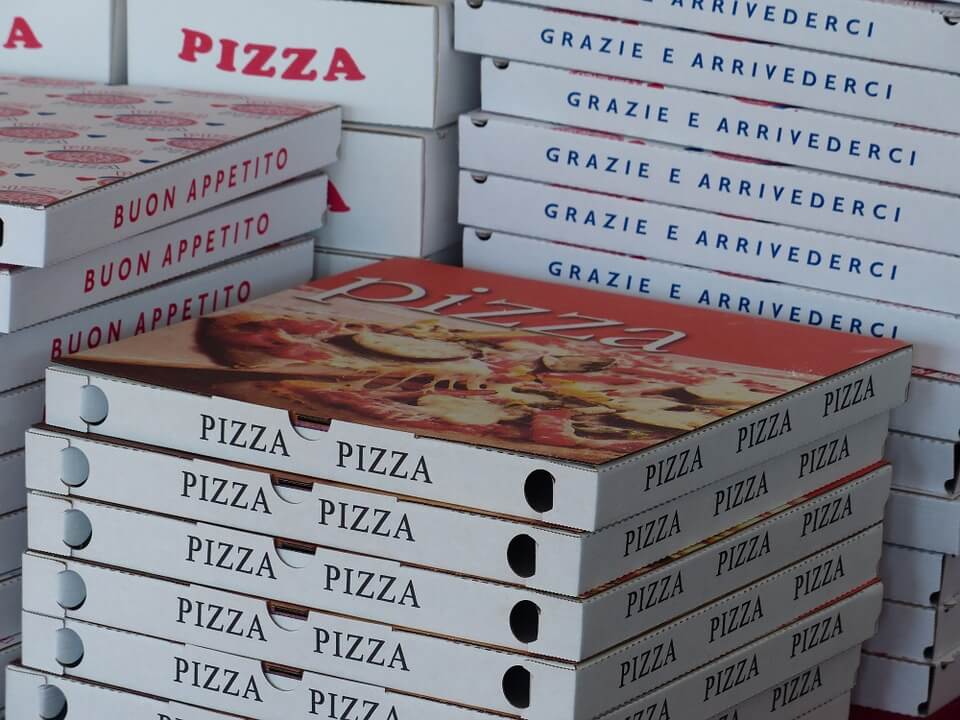 When asking how to beat binge eating, the answer isn't as obvious as just eating less. From elite athletes to office workers, the temptation to cave in when faced with a strict diet is a reality almost everyone involved in fitness experiences at some point in their life.
Many people after a minor deviation from their regimen maintain the outlook that their macronutrient profile for the entire day has been ruined, and there won't be any shame in capitalising on the situation with an impromptu cheat day.
This attitude can lead to binge eating, where an individual consumes excessive quantities of food in a very short amount of time, although this behaviour can be indicative of an eating disorder, it is actually incredibly common for those who do not suffer from eating disorders to go through periods of binge eating, especially those who are adhering to a strict diet plan.
There are a number of methods when considering how to beat binge eating, and this article will investigate some of the more commonly and uncommonly adopted approaches to tackling this problem.
How to Beat Binge Eating
1. Avoid Sugar-Free Sodas/Energy Drinks
Low-calorie drinks such as these can activate an insulin response causing your glycogen stores to become depleted, but because these drinks often contain 0 sugar and no calories, you aren't replenishing said glycogen, this can cause your body to crave food, especially food that is ranked highly on the Glycemic/Insulinogenic Index. Drinks such as these should only be consumed under moderation and under the circumstance that you are willing to tolerate a potential increase in hunger.
2. Avoid Large, Carbohydrate Heavy Breakfasts
Whilst this approach is in dispute – spiking your insulin levels early in the morning can cause them to dip by midday, which can result in feelings of hunger and fatigue. however, you do not want to skip breakfast entirely, as greater hunger later in the day can often result in a binge and many people even rationalise eating more during one sitting by highlighting the fact that a previous meal has been skipped. A Ketogenic breakfast heavier in protein and non-saturated fats than carbohydrates may be the best approach to take in this instance. experiment with a different approach to breakfast and listen to your body throughout the day, small changes such as this can contribute heavily towards your end goal.
3. Remember: Your Diet Is Not Compartmentalised
Many people seem to maintain the outlook that their diet is compartmentalised, which is to say, restricted to a single day at a time – whilst this approach can be useful for managing calorie intake and tracking macronutrients, it can lead to the outlook that whatever happens in a day won't have any bearing on the next day – it is not uncommon for someone to break the terms of their diet/fast and instead of attempting to return to normality, the entire day is written off as a "cheat day" or a "mistake" – it may seem like an obvious statement but it is very easy to forget that 1 chocolate bar might be a temporary dietary setback but 4 chocolate bars and 2 pizzas is still much worse.
4. Have A Pre-Planned Cheat Day To Look Forward To
From a psychological perspective, it is much easier to rationalise going without all of your favourite foods if you know that at some point in the near future you will have a golden opportunity to consume as much as you like guilt-free. this can also benefit your diet as a whole as an occasional calorie surplus during an overall deficit can prevent the body adjusting to the lower calorie intake maintained during a diet. when the body adjusts to a lower level of calorific intake it becomes increasingly more difficult to lose weight. When figuring out how to beat binge eating, the psychological aspect is just as important as the physical side.
5. Eat More Nutritionally Complete Meals
Perhaps the best approach to take is the most obvious. if you're hungry, the already enticing idea of resorting to junk food may appear even more appealing – eating regularly and well is the best way to prevent this – stick to relatively clean and nutritionally complete meals, if your diet does not have an active meal plan, attempt to locate one that conforms to the goals you are looking to achieve. look towards meals that involve cleaner carbohydrates and proteins such as Rice, Cooked Salmon and Whole Grain Bread in place of French Fries, Bacon & Pizza. Eat a sizeable portion of vegetables with each meal to enjoy the benefit of feeling fuller for longer without the added downside of greatly increasing your calorific intake. it is well documented that maintaining a poor diet and lacking vital nutrients will lead to feelings of lethargy and hunger, making it even more difficult when thinking about how to beat binge eating.
6. Control Your Appetite
There are a great wealth of different types of food, supplements and various teas that have been well documented to assist in the suppression of appetite. for example:
Avocados – Rich in a healthy, non-saturated fat called oleic acid, this omega-9 fatty acid has been demonstrated in various studies to cause a decrease in reports of hunger and an increase in reports of feeling full.
Green Tea – is rich in antioxidants which have been demonstrated to stabilise blood sugar levels and suppress feelings of hunger, green tea also has the added benefit of inhibiting the growth of fat cells and thus reducing fat storage.
Almonds – Packed with Antioxidants, natural protein and vitamin E, these are commonly used as a dietary aids, a handful of these whilst experiencing hunger pans can help greatly in reducing hunger and thus decrease your likelihood of binging
Overall there are a variety of different approaches to tackling binge eating, but the right combination of willpower, knowledge and healthy eating can make a world of difference.
Need to find out how to beat binge eating while still getting enough protein and calories in your diet? Check out our selection of Whey Protein Supplements on our online catalogue. Have questions? Don't hesitate to get in touch with us at 0844 740 8021 or through our contact form.